The USB Mini Portal Vegetable Chopper, a compact and convenient kitchen tool designed to simplify your food preparation. This vegetable chopper is the perfect companion for anyone looking to save time and effort in the kitchen.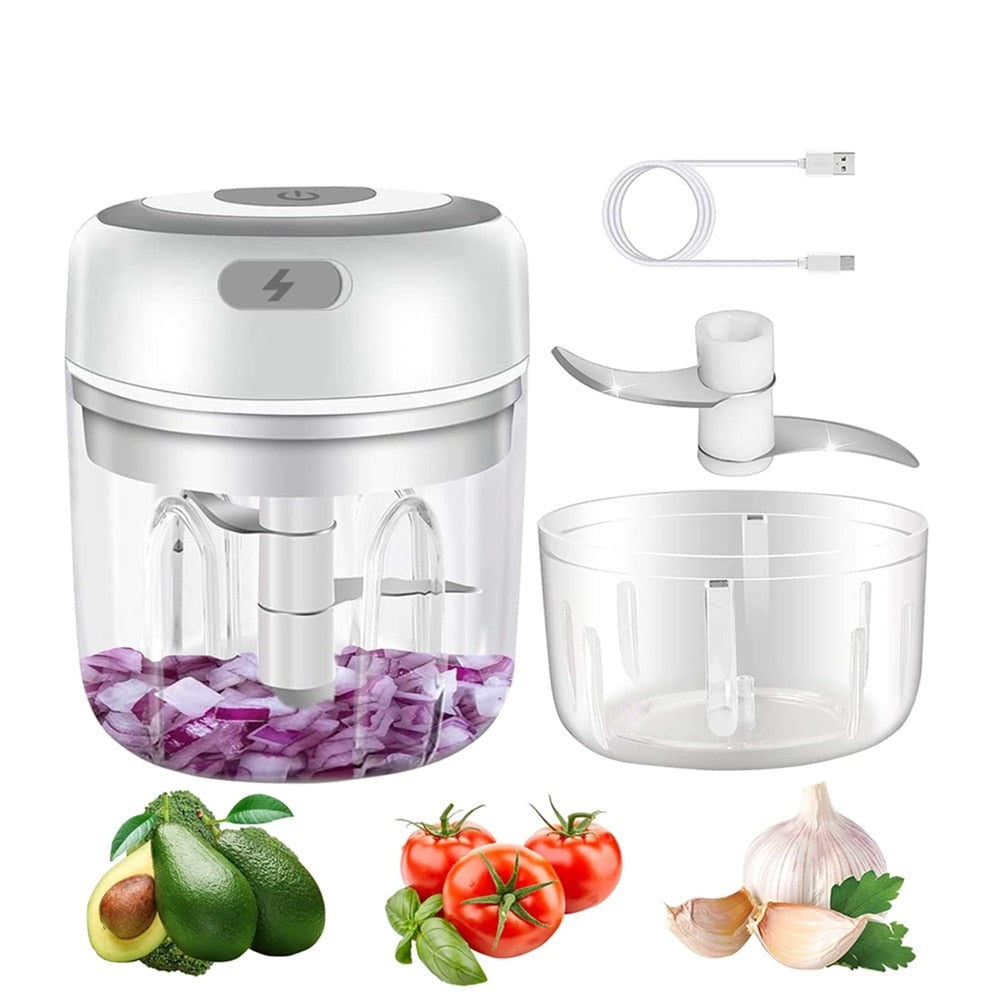 Powered by a USB connection, this mini chopper offers a hassle-free chopping experience. Simply connect it to a USB port or use a power bank, and you're ready to chop vegetables, fruits, nuts, and more. No need for manual chopping or bulky appliances.

Despite its small size, this vegetable chopper is incredibly powerful. Its sharp stainless steel blades effortlessly cut through ingredients, ensuring fast and precise chopping every time. The one-touch operation makes it easy to control and customize the chopping consistency to your preference.

The USB Mini Portal Vegetable Chopper is not only efficient but also easy to clean. Its detachable parts are dishwasher safe, saving you time and effort in the cleaning process.

Whether you're a busy professional, a student, or a cooking enthusiast, this compact and portable vegetable chopper is a must-have addition to your kitchen. Simplify your food preparation and enjoy hassle-free chopping with the USB Mini Portal Vegetable Chopper.
SPECIFICATIONS:
Blade Material: Stainless Steel
Size: 250ml - 3.9" x 3"