Shop Now and Transform Your Keyboard.  Experience the magic of the Spaceship Theme Keycap and unlock a world of creativity.  Don't miss out on this opportunity to stand out from the crowd and express your individuality. Shop now and embark on a galactic journey.
HIGHLY COMPATIBLE - Our artisan keycaps will fit all Cherry, Gateron, Kailh, and MX-style switches, as well as mechanical keyboards from Corsair, Filco, iKBC, and more. With a 1u, R1/Esc Keycap, you'll be ready to go!

PREMIUM-QUALITY KEYCAPS - Crafted from durable thick resin, resin keycap is one of the most reliable and durable keycaps on the market. Enjoy its long-lasting lifespan and dependable performance for endless gaming.

Spectacular Keycap Design - With a transparent resin layer, brilliant illumination is revealed. When used with backlighting, an enchanting radiance is presented before your eyes. An incredible present or collectible for any UFO enthusiast!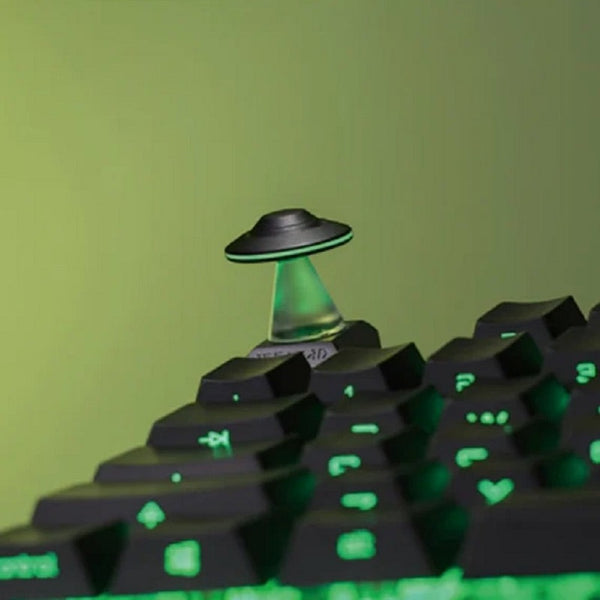 Keycap dimension: 18.5 x 18.2 x 30.8 mm 
Fits most mechanical keyboards with a Cherry MX switch