The Portable Vegetable Slicer and Pasta Maker is a versatile kitchen tool that combines the functionality of a vegetable slicer and a pasta maker in one compact device. This convenient device is designed to simplify meal preparation and add creativity to your culinary endeavors.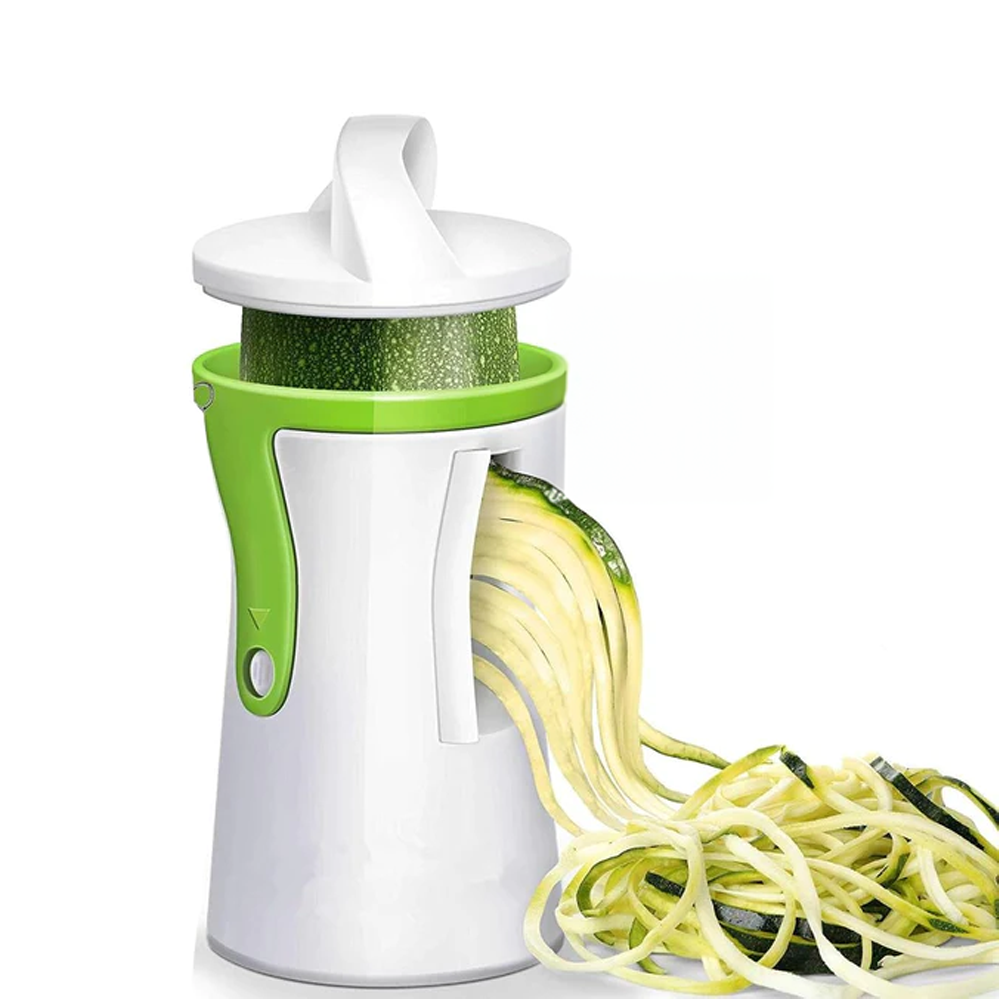 With its sleek and portable design, this vegetable slicer and pasta maker is perfect for both home and on-the-go use. It features a sturdy construction, ensuring durability and long-lasting performance. The device is equipped with sharp stainless steel blades that effortlessly slice through various vegetables, allowing you to create thin, uniform slices for salads, pasta, stir-fries, or garnishes.

In addition to its vegetable slicing capabilities, this product also doubles as a pasta maker, offering a convenient way to prepare fresh and healthy homemade pasta. Simply attach the desired pasta mold to the device, add your dough, and turn the handle to extrude perfectly shaped pasta strands. From spaghetti to fettuccine, this versatile tool allows you to experiment with different pasta shapes and sizes, making mealtime more exciting.

The Portable Vegetable Slicer and Pasta Maker is incredibly user-friendly, featuring a user-friendly design that ensures hassle-free operation. It is equipped with a secure grip handle, ensuring a comfortable and safe slicing experience. The device also includes a suction base, providing stability during use and preventing any accidental slips or movements.

Cleaning this product is a breeze, as it is designed with easy-to-clean parts that can be disassembled effortlessly. The blades and attachments are dishwasher safe, saving you time and effort in maintaining its pristine condition.

Whether you're a professional chef or a home cook looking to elevate your culinary skills, the Portable Vegetable Slicer and Pasta Maker is an essential addition to your kitchen arsenal. Its versatility, durability, and convenience make it the perfect tool for effortlessly preparing healthy and delicious meals.
Features:
Easy to use and operate




Multifunctional Slicer




Suitable for: Cheese, Carrots, Cucumber, Potato and more!



Specifications
Material: stainless steel & PP

Weight: approx. 120g
Package includes:
1 x Spiralizer Vegetable Slicer