The Japanese Animated Theme Keycap Set is a must-have accessory for anime enthusiasts and keyboard enthusiasts alike. This meticulously crafted keycap set showcases a stunning collection of Japanese animated characters, bringing a touch of whimsy and personality to your keyboard.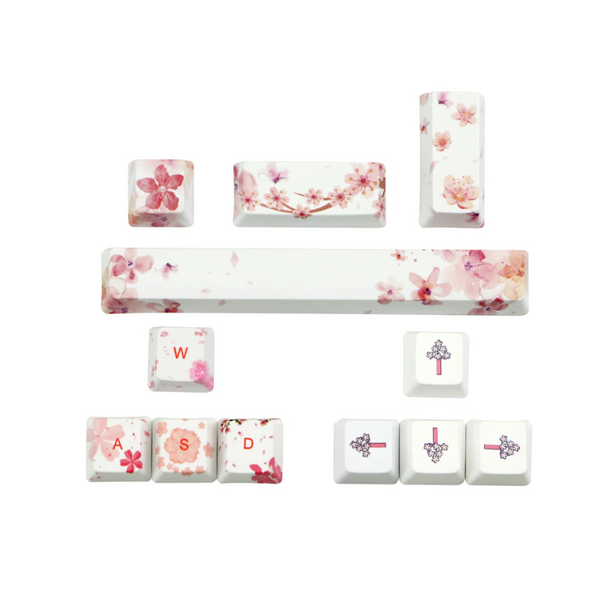 Each keycap is made with high-quality ABS material, ensuring durability and longevity. The vibrant and intricate designs are directly inspired by popular Japanese anime series, featuring beloved characters from various genres, including action, fantasy, and romance. From iconic heroes to adorable sidekicks, this keycap set captures the essence of the anime world.

The keycaps are designed to fit most mechanical keyboards, providing a seamless and effortless installation process. The ergonomic sculpted profile ensures comfortable typing and enhances the overall aesthetics of your keyboard. With a smooth and textured surface, these keycaps offer a satisfying tactile experience with every keystroke.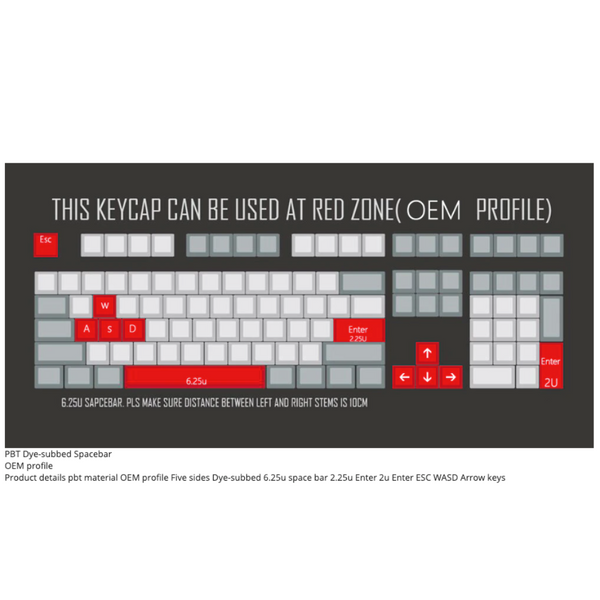 Whether you are a gamer, a writer, or simply a fan of Japanese animation, this keycap set allows you to express your passion in a unique and stylish way. It adds a touch of personalization to your keyboard setup, making it stand out from the crowd and reflecting your love for anime.

Upgrade your keyboard with the Japanese Animated Theme Keycap Set and embark on a journey into the world of anime every time you sit down to type. It's not just a keycap set; it's a statement piece that showcases your dedication to the art of Japanese animation.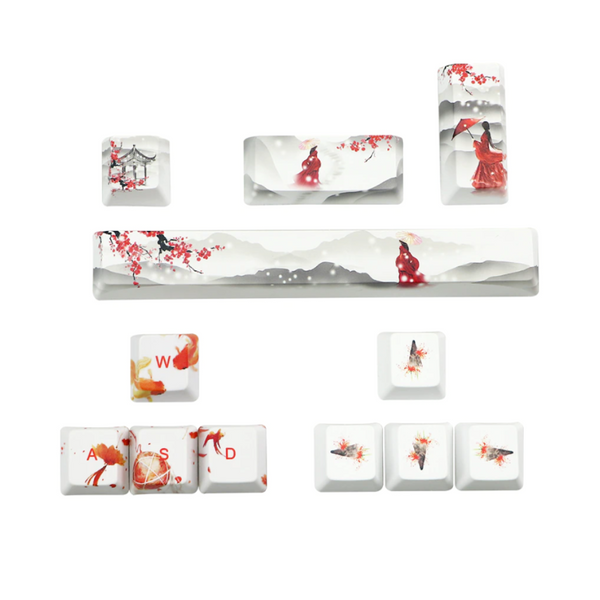 Specifications
Type: Key Caps
PBT Dye-subbed Spacebar
OEM profile
OEM profile, Five sides Dye-subbed
Package included: 6.25u space bar, 2.25u Enter Key, 2u Enter,  ESC and WASD Arrow keys