The Dragon 9 Surround Sound 7.1 Gaming Headphones are a must-have accessory for avid gamers seeking an immersive audio experience. Designed with precision and cutting-edge technology, these headphones deliver exceptional sound quality, allowing you to hear every detail with crystal clarity.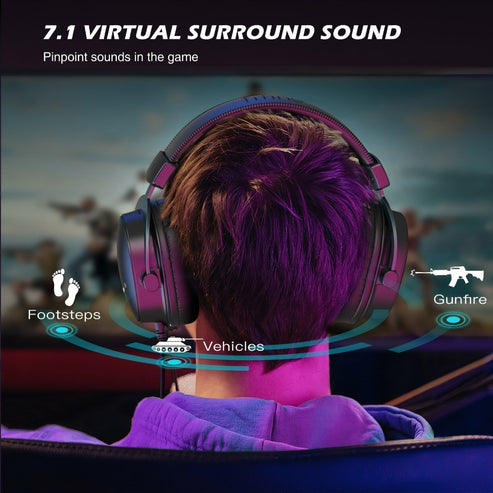 Equipped with 7.1 surround sound capabilities, the Dragon9  headphones create a realistic and three-dimensional audio environment, enhancing your gaming sessions and bringing your favorite games to life. Whether you're playing intense first-person shooters, immersive RPGs, or competitive multiplayer games, these headphones ensure you never miss a beat.

Comfort is prioritized in the design of the Dragon9 headphones. The adjustable headband and cushioned ear cups provide a snug fit, allowing you to wear them for extended gaming sessions without discomfort. The lightweight construction ensures that you can focus on your gameplay without feeling weighed down.

The Dragon 9 headphones feature a high-quality built-in microphone that offers clear voice communication with your teammates or opponents during multiplayer battles. The microphone is adjustable and can be easily positioned for optimal voice pickup, ensuring effective teamwork and coordination.

With a durable and sleek design, these headphones are built to withstand the demands of intense gaming. The braided cable prevents tangling and adds to the overall durability, making them a reliable companion for long-term use.

Compatible with various gaming platforms, including PC, PlayStation, Xbox, and more, the Dragon9 headphones offer versatility and flexibility. The plug-and-play functionality allows for easy setup, ensuring you can jump right into your gaming adventures without any hassle.

The Dragon 9 Surround Sound7.1 Gaming Headphones combine superior audio quality, comfort, and durability to provide an exceptional gaming experience. Elevate your gaming sessions to new heights with these headphones and immerse yourself in the world of virtual reality.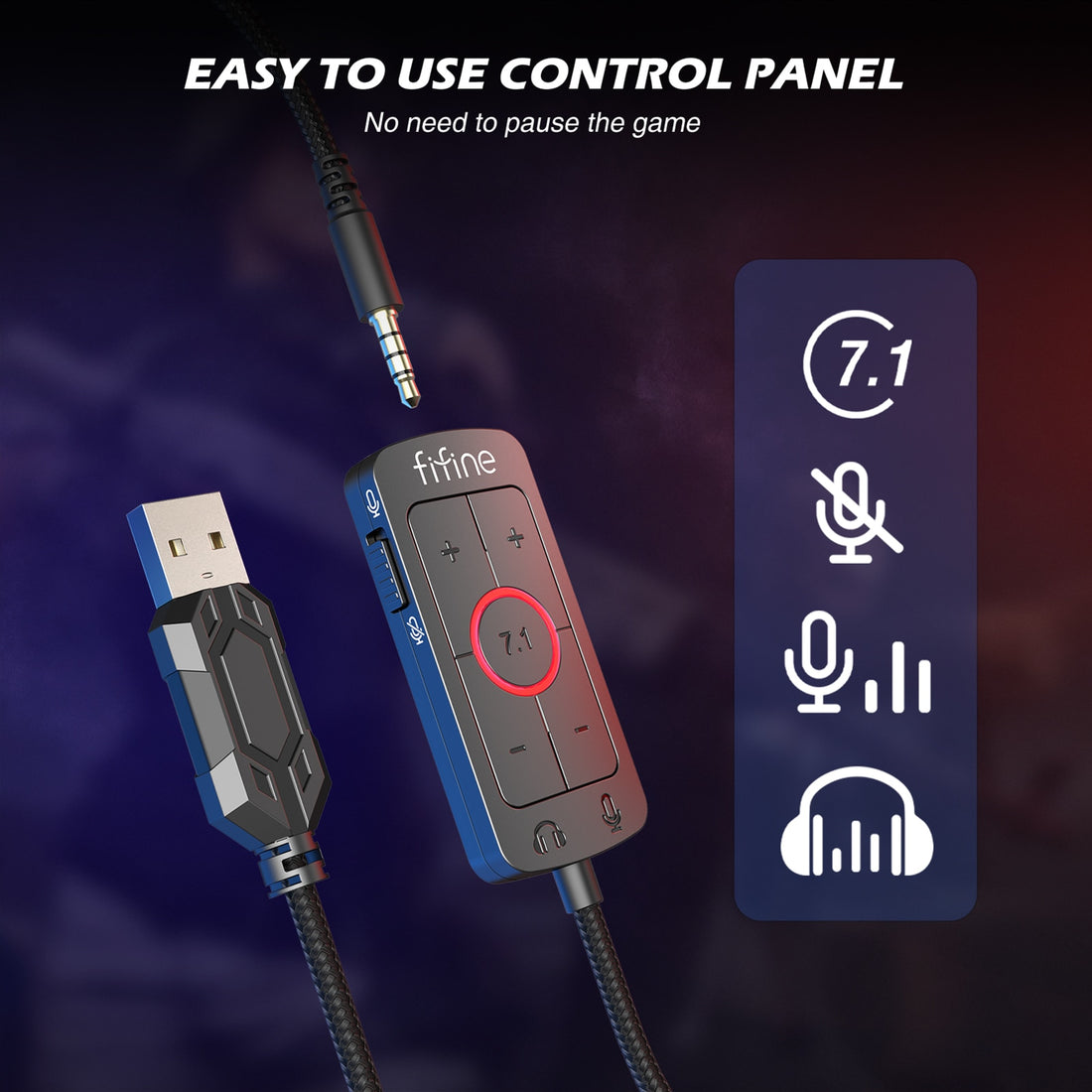 Specifications:
Volume Control: Yes
Vocalism Principle: Dynamic
Style: Headphone
Plug Type: Line Type
Control Button: Yes
Communication: WIRED
Active Noise-Cancellation: No