Entertain your furry friend with this Interactive plush toy! It is designed with motion sensors that trigger lights, sounds, and a secret compartment full of catnip. Your cat or kitten will be engaged for hours, boosting exercise and alertness while satisfying their natural cravings. Let the fun begin!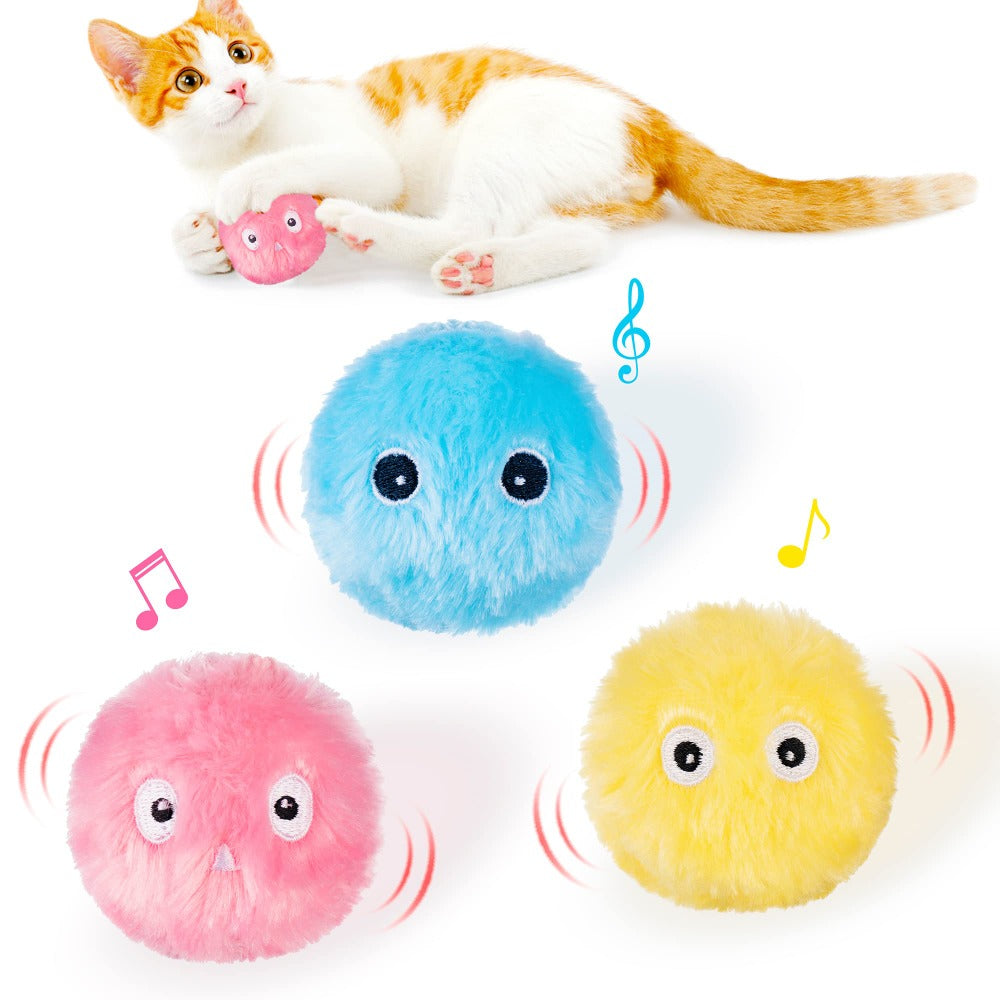 Keep Your Cat Entertained for Hours

The Interactive Smart Catnip Ball Toy is the perfect way to keep your feline friend entertained for hours on end. With its interactive design, this toy is sure to keep your cat engaged and stimulated, providing them with the mental and physical exercise they need to stay healthy and happy


 Made with High-Quality Materials

Our Interactive Smart Catnip Ball Toy is made with high-quality materials that are safe and durable. The ball is made from non-toxic materials that are safe for your cat to play with, and the catnip inside the ball is organic and free from harmful chemicals 


Easy to Use and Clean

The Interactive Smart Catnip Ball Toy is easy to use and clean. Simply fill the ball with catnip, and your cat will be entertained for hours. When it's time to clean the ball, simply remove the cap and wash it with soap and water
SPECIFICATIONS:
Material: EVA or Plush
Colors/Sounds Available: Blue/Frog, Yellow/Cricket, Pink/Bird
Diameter: 50mm / 1.97in
Battery Type: LR44 Lithium (non-replaceable)
Package Contents
1 × ball 
Order your Interactive Smart Catnip Ball Toy today and give your cat the gift of endless entertainment!